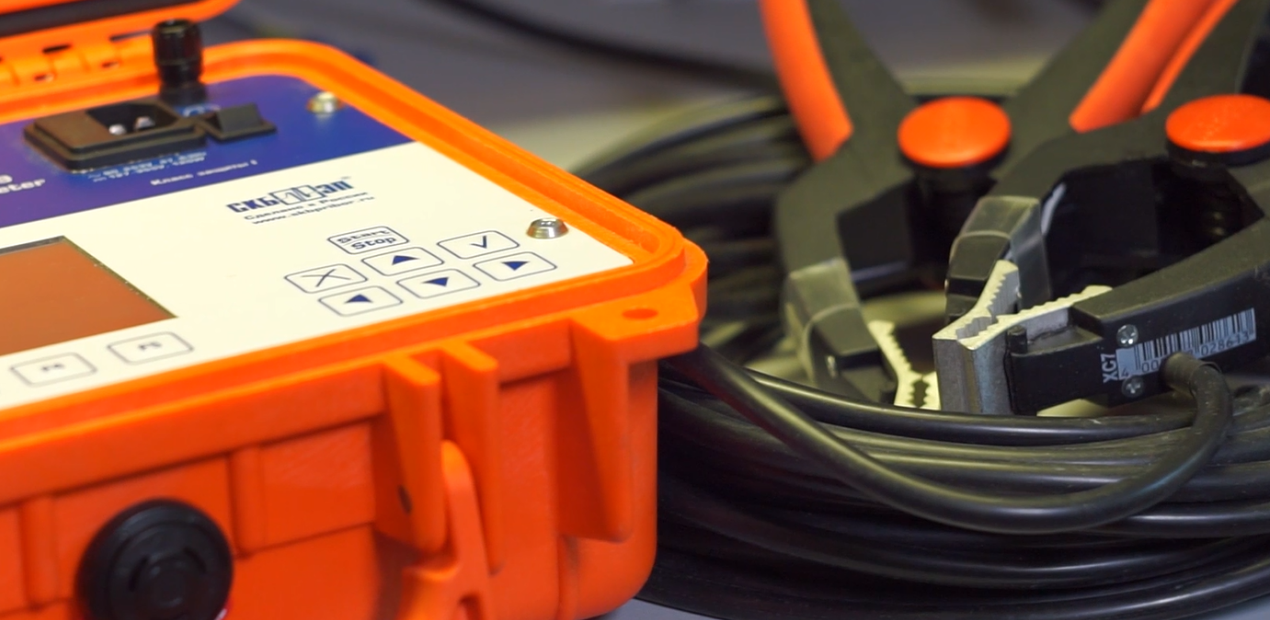 CALIBRATION AND REPAIR SERVICES
Besides the instruments' manufacturing SKB EP has its own Service Center and Metrology Laboratory, that provide calibration and repair services.
CALIBRATION
The Metrology Laboratory is authorized by the Federal Agency on Technical Regulation and Metrology of Russia and meets all the international and regional standards. The instrument calibration certificate is issued after all necessary tests are conducted.
The accuracy of all measuring instruments degrades with time. This is usually caused by normal wear and tear. However, electric or mechanical shock or a hazardous manufacturing environment can also cause changes in accuracy. Depending on the type of instrument and the environment in which it is being used, it may degrade very quickly or over a long period of time. Timely calibration improves the accuracy of the measuring instrument. Accurate measuring instrument improve work quality.
Calibration is a comparison between the standard measurement and the measurement using your instrument. This procedure is held in order to determine the real error of the instrument measurements and to calibrate the instrument to the standard.
A measuring device should be calibrated:
According to the recommendation of the manufacturer.

After any mechanical or electrical shock.

Periodically (annually, quarterly, monthly).
Please, pay attention to the fact that the instrument that is sent to SKB EP Metrology Laboratory should be cleaned from dust and mud. The instruments of PKV group should be sent in a set with DP12 (with measuring stick) and DP21 transducers, as well as with current clamps. PKR-2 and PKR-2M instruments should be sent together with DP22 transducer. MIKO-2.3 should be sent in a full complete set.
---
REPAIR
SKB EP Service Center provides services on instruments repair. Each instrument sent for repair is subject to primary diagnostic to determine the necessity for repair.
If necessary, faulty modules/transducers are changed in the process of repair.

The measurement system and software of the instrument may be updated due to an additional order.
SKB EP Service Center provides both warranty and non-warranty repair.
Reasons for the warranty repair termination:
non-observance of User Manual instructions;

mechanical damage;

foreign objects, water, etc. inside the product;

damages induced by rodents;

repair of the instrument by unauthorized persons, its disassembly and other interferences not provided by the User Manual;

misuse of the instrument;

force-majeure (fire, accidents, natural disasters, etc.);

equipment failure due to improper connection, broken electric network and/or equipment under maintenance.
If you need to conduct a calibration or repair of your measuring instruments, feel free to contact SKB EP specialists using any convenient way.
---